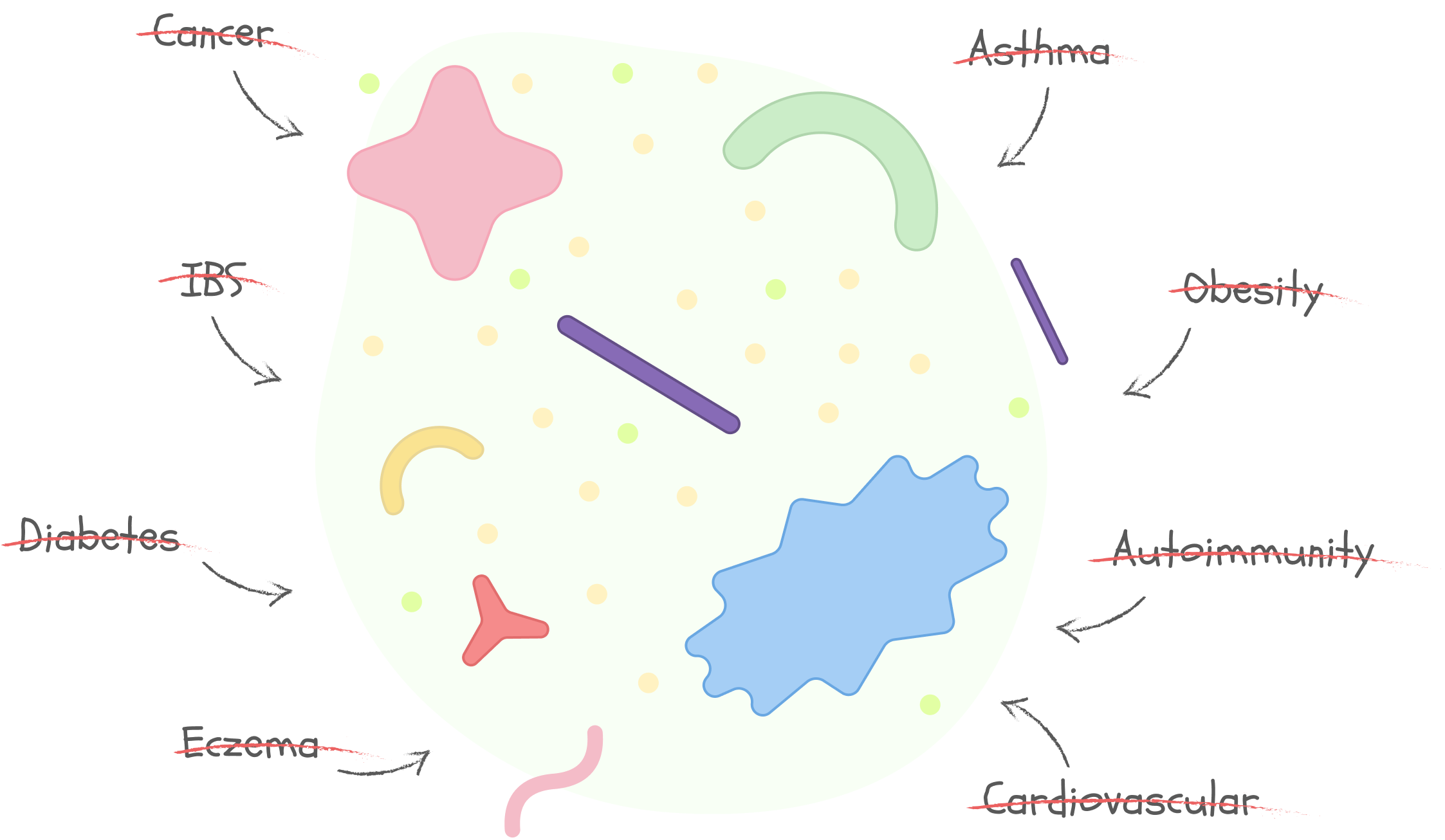 A well-balanced and diversified gut microbiome can contribute to lowered risk of chronic health conditions that may develop later in life.
So... why is baby gut microbiome important?
We now know that a baby's first three years of life are critical time period to develop a healthy microbiome. Gut microbiome helps us digest and metabolize food, regulates and maintains our immune system, synthesizes important vitamins in our body, and protects us against pathogens. There is also growing evidence that the gut microbiome influences certain developments in the brain, including cognitive and emotional/social development.